Review: Bio Seaweed Gel - In Too Deep Collection
Hi everyone,
Bio Seaweed Gel has released a new collection for Fall/Winter 2014 called In Too Deep and I got a chance to show it to you! In Too Deep collection consists of seven shades with creme and subtle shimmer finishes and the names suggest that it was inspired by the sea and everything around it. I like that the colours are really varied but still very much suited for the Fall & Winter season. Let's have a look at them:
I won't be swatching any gel polishes on my nails unless I'm doing some special nail art so I hope the swatches on nail wheel will give you a good idea of the colours.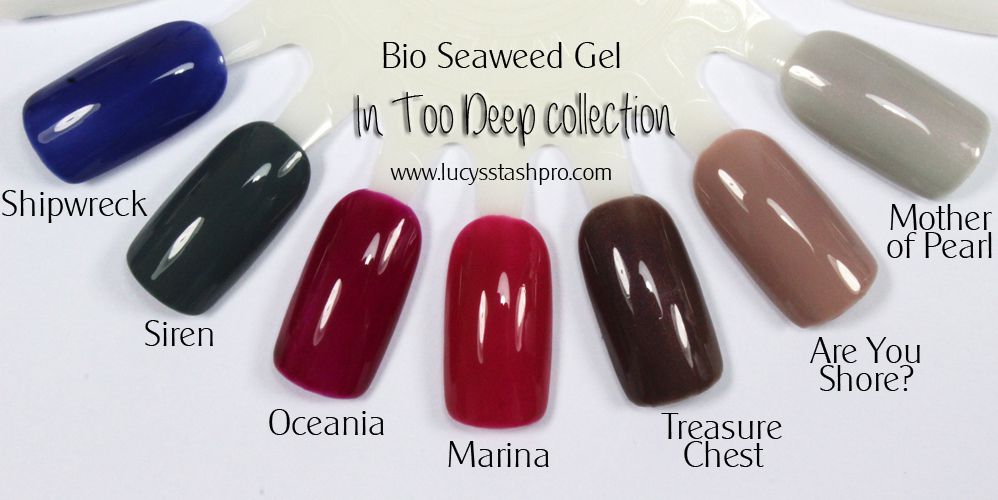 All shades were good to work with and I've applied two thin coats of each for the nail wheel swatch. Siren had a bit thicker formula then the others so I had to work it in a bit more but on the other hand it was more pigmented. I would have liked Shipwreck to be a bit better pigmented. If I was to apply it on the nails I would use three coats for the deepest possible colour.
Mother of Pearl is definitely one to own, it is elegant by itself and great as a base for nail art if you don't want to use white.
I also really like Marina and Oceania. Marina is light raspberry colour which I would expect rather in summer collection but I like it anyway. Oceania is darker berry shade that is indeed great for the Fall season. They were both opaque in two coats but Marina is a tad less pigmented.
Treasure Chest and Are You Shore? are both brown shades which I consider quite conservative. Are You Shore? is a good office-friendly colour.
I've also played around with the colours and created few nail designs just to test them out.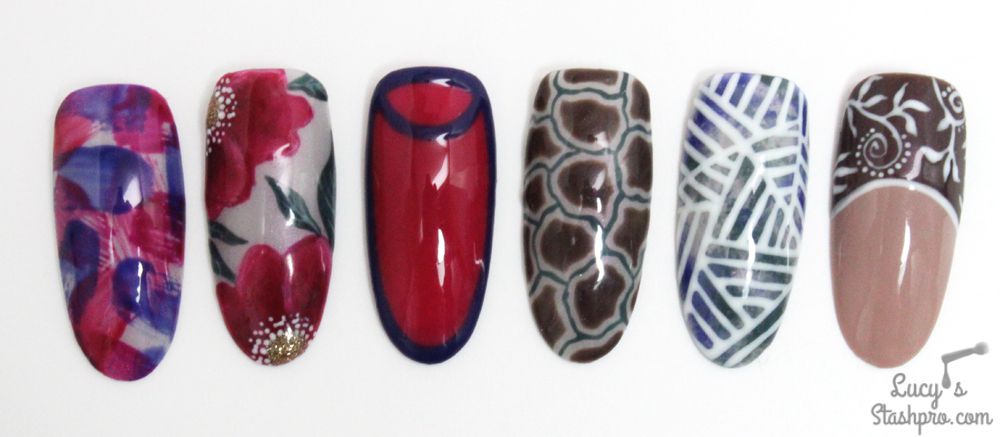 This is the first whole collection from Bio Seaweed Gel that I was able to try and play with and I'm really happy with it. All of the shades are from the 3Step Colour range which means they need to be used with Bio Seaweed Gel base and top coats. It also means they will last up to two weeks on the nails.
Bio Seaweed Gel polishes are available at http://bioseaweedgel.co.uk (official UK distributor) and at Bio Seaweed Gel Canada.
I'm sure I'll be doing even more nail art with Bio Seaweed Gel colours in the future so stay tuned!
Have a good day! Lucie x
*Products sent for review